Canada is expected to receive 401,000 new immigrants over the course of 2021.
When migrating from Dubai, the options open to you may be daunting. Trying to decide which country offers the best factors for you can be a time-consuming process. This is why it is so beneficial to acquire the assistance of immigration consultants in Dubai, to help guide you in making the right decision.
There are several countries to consider depending on what it is you aim to achieve through immigration, given that different countries have different strengths. This is why we at IMM Consults have listed five of the best countries for immigrants, along with some of their best qualities.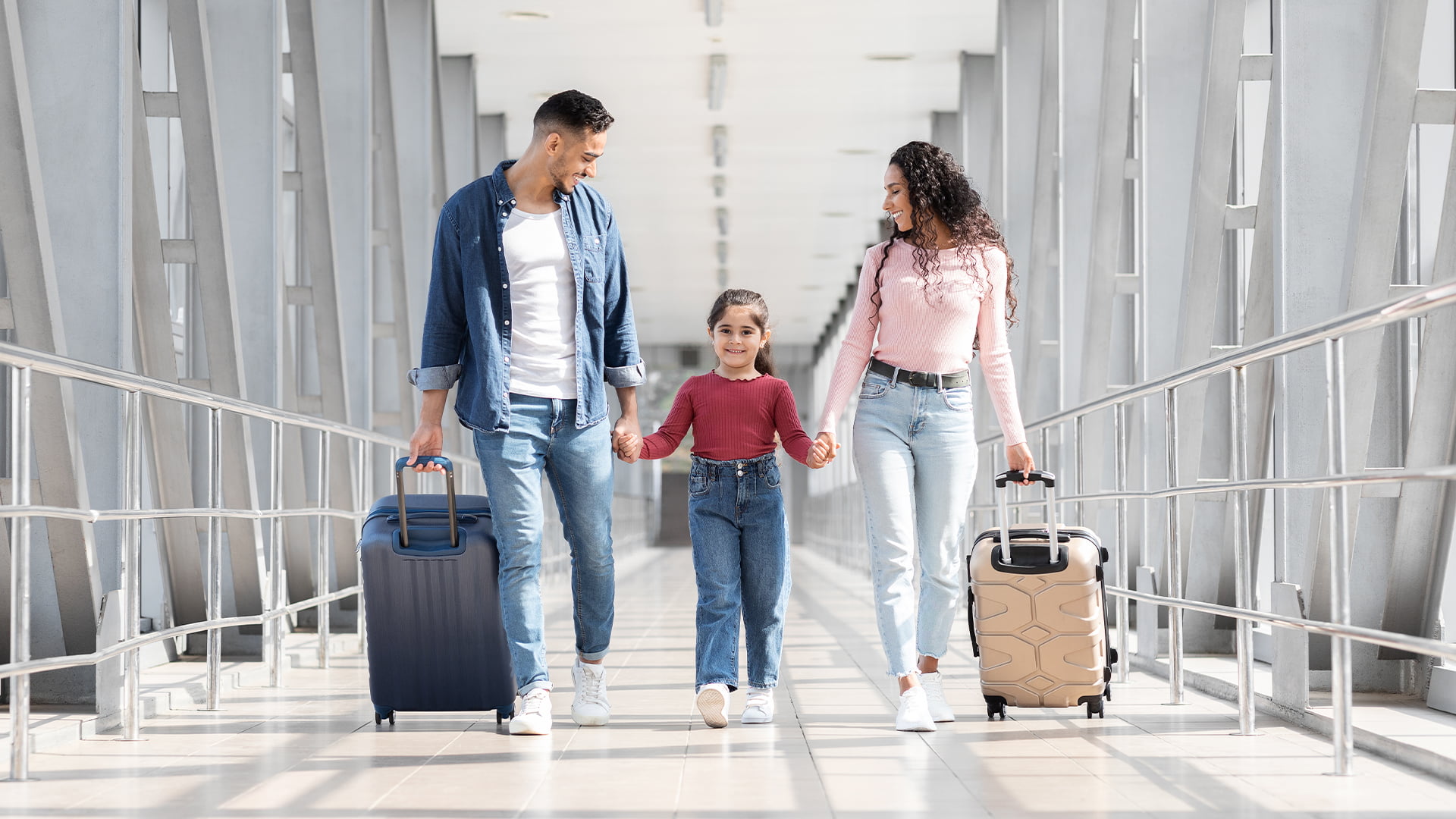 Canada is well known for its reputation as one of the best destinations for immigrants. Statistics predict that the country is expected to receive 401,000 new immigrants over the course of 2021, thereby highlighting the high rate of immigration encouraged by Canada. There are an array of reasons as to why Canada is the ideal country for immigrants, some of which include:
Job Opportunities
One reason why Canada is one of the best countries to migrate to is the job opportunities that are made available as a result of the country's economic strength. Canada's economy managed to create 230,700 jobs in June 2021 and also experienced a decline of 7.9% in the unemployment rate. This puts emphasis on the countless job opportunities made available to immigrants.
Permanent Residence
Canada is best known for being one of the easiest countries to obtain Permanent Residence (PR), due to the speed, leniency and efficiency associated with the process. This is mainly because Canada depends on immigrants to strengthen its economic recovery, therefore indicating that the country is more than willing to take in new foreign nationals. You can start applying for PR through Express Entry once you have received an invitation to apply. More information about the application process can be found on the Government of Canada's official website.
Standards of Living
In its 2021 Best Countries rankings, US News ranked Canada in the first place due to its exceptional standards of living. Factors such as economic strength, safety and declining crime rates contribute immensely to the country's quality of life, thereby making Canada the perfect destination for immigrants.
USA
The United States of America (USA) is home to over 44.7 million immigrants. These individuals contribute immensely to the USA's labour force, Gross Domestic Product (GDP) and productive capacity, among many other factors. This is why the USA plans on allowing even more immigrants to enter its borders. The benefits of immigrating to the USA include:
Travel & Protection
One of the major advantages of immigrating to the USA is the opportunities that are made available upon obtaining citizenship. This is due to the fact that it is much easier to travel once you have acquired a US passport because you will no longer have to adhere to the tedious nature of various documentation processes. This also entails international protection, as the USA prioritises the well-being of its citizens. Therefore in the event of an emergency whilst on an overseas trip, the relevant state will make sure to maintain contact in order to ensure that you are safe.
Federal Benefits
The legal process in which an immigrant becomes a US citizen is referred to as the naturalization process. After being naturalized, you will become eligible for federal benefits. These include several government benefit programs such as the Child and Adult Care Food Program.
Green Cards
Another substantial benefit that arises after obtaining your US citizenship is the ability to sponsor your relatives for their own green cards. These can include either your parents, siblings or adult children.
Australia
Ranging from the diverse climates to the multicultural population, there are many reasons why immigrating to Australia from Dubai is a good idea. These include:
Quality of Education
Australia is ranked as one of the countries with the best education systems in 2021 according to the World Population Review. Additionally, the primary and secondary schools run by the government provide free education, thereby ensuring that everyone has access.
Culture
Australia's culture is such that it wholeheartedly welcomes new immigrants. This is because as of 2020, more than 7.6 million people living in Australia were born abroad. This amounts to approximately 30% of the country's population. As a result, Australia is home to several different communities thereby making it even easier for you to adjust as an immigrant.
Unrestricted Work Rights
There are no restrictions placed on work rights for immigrants in Australia. Regardless of whether you have acquired citizenship or not, you will have the same basic workplace rights as any other individual living in Australia. Therefore under the Assurance Protocol, your employer cannot terminate your visa even if you have breached your visa conditions.
United Kingdom
Whilst the United Kingdom (UK) is known for its art and culture, it is evident that there are an array of advantages for immigrants, including:
Healthcare
The UK's healthcare system is one of the country's best factors. The UK is known to be one of the world's pre-eminent countries in terms of medicinal research. The National Health Service (NHS) provides residents with free healthcare. In addition to the NHS, the UK also possesses some of the best hospitals in the world. The St Thomas' Hospital in London is currently ranked as the number one hospital in the world according to Newsweek.
Citizenship
If you have lived in the Uk for at least five years, you will be able to apply for British citizenship. This is extremely beneficial because it comes with full rights. This means that it enables you to work and live permanently in the UK with no immigration restrictions, whilst also allowing you to start applying for a UK passport.
Geographic Location
The UK's geographic location is known to be both enthralling and convenient. This is because whilst the country's scenic landscapes make it a captivating area to live in, it is also a central travel location. Due to its 24 commercial international airports, travelling back and forth from the UK is rather easy, especially if you are planning on making many trips to Europe.
New Zealand
New Zealand draws the interest of immigrants from all over the world for a variety of reasons. It is believed to be one of the best countries to live in due to the sense of balance that it inflicts in its inhabitants' lives. This is due to factors such as:
Quality of Life
The living standards in New Zealand are exceptionally high, therefore making it the perfect option for immigrants. It is currently ranked in 10th place for its quality of life according to US News. Reasons as to why New Zealand has such good living conditions include factors such as healthcare status, environmental quality and education.
Population
With a population of just 4.9 million, it should come as no surprise that New Zealand is one of the least densely populated countries in the world. This would explain why it is also one of the most peaceful countries. New Zealand was ranked as the second most peaceful country in the world according to the 2020 Global Peace Index Survey, in terms of security and societal safety.
Culture
The culture in New Zealand is extremely friendly. New Zealanders, more fondly known as Kiwis, are considered to be some of the most welcoming people in the world, which is what makes New Zealand such an immigrant-friendly country. The people themselves come from different cultural backgrounds, so it is easy to fit in as an immigrant as well.
In conclusion, it is clear that even the best countries for immigration differ in terms of their best traits and opportunities. This is why IMM Consults, one of the preferred and most reliable immigration consultants in Dubai, will be able to help you make the right decision based on experience and expertise.